WHY GREEN TREE WEALTH?
NOT ALL ADVISORS AND PLANNING ARE CREATED EQUAL

INVEST SMARTER
We create a globally diversified, low cost and tax efficient portfolio designed to provide income throughout retirement.
REDUCE TAXES
You receive a personalized strategy on how to most efficiently reduce your long-term tax liability and increase your after-tax income in retirement.
OPTIMIZE INCOME
Thoughtfully integrated withdrawal plan that includes all of your retirement resources to make your money last longer.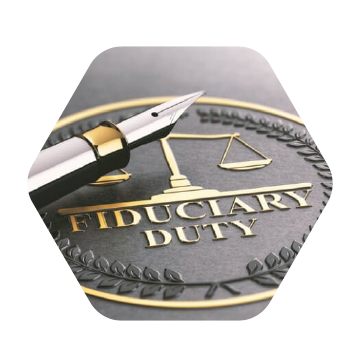 THE BEST INTEREST STANDARD THAT LARGE  WIREHOUSES HAVE FOUGHT
NOT ALL ADVISORS ARE CREATED EQUALLY AND NOT ALL INVESTMENT ADVICE IS HELD TO THE SAME STANDARD BY REGULATORS.
Fiduciary Relationship
We put your interests first, every time.

As a Fiduciary we have a legal and ethical obligation to put the client's interest first. Not all financial advisors are held to this high of a standard, and is often not clear which advisors work this way. In fact, many "broker/dealers" are held to what is called the Suitability Standard, a much lower quality of care. With this lower standard, investors are often sold expensive financial products that generate high sales commissions, many times unknown to the client.
The Suitability Standard for Financial Advisors
Suitability means only make recommendations that are consistent with the best interest of the underlying customer.  It means making sure transaction costs are not excessing or that a recommendation is not unsuitable for a client.  The suitability standard is often associated with broker-dealers.
Some of the nation's largest investment firms have been held to this lower standard for decades. The standard, which requires only that investment advice be suitable to the client, has shown to produce conflicts of interest, primarily when considering fees. The DOL has explained that this alone is costing investors billions of dollars in hidden fees.
The Fiduciary Standard for Financial Advisors
If you are interested in hiring an investment advisor who is required to uphold the Fiduciary Standard, a great place to start is by looking for a fee-only financial advisor.  They do not sell investment products, nor do they make commissions.  Fiduciary financial advisors avoid conflicts of interests and are legally obligated to act in your best interest.  He or she must always act in good faith, have transparent fees, and never mislead clients.